Every year, the Cashiers-Highlands Humane Society holds a fundraising event to benefit the shelter and shelter animals it looks after. This year, CHHS commissioned a sculpture from Wofford Sculpture Studio to be included in its auction. The parameters were simple: CHHS wanted to auction off a piece that symbolized our mountain home - a bear. Thus was "Secluded" conceived.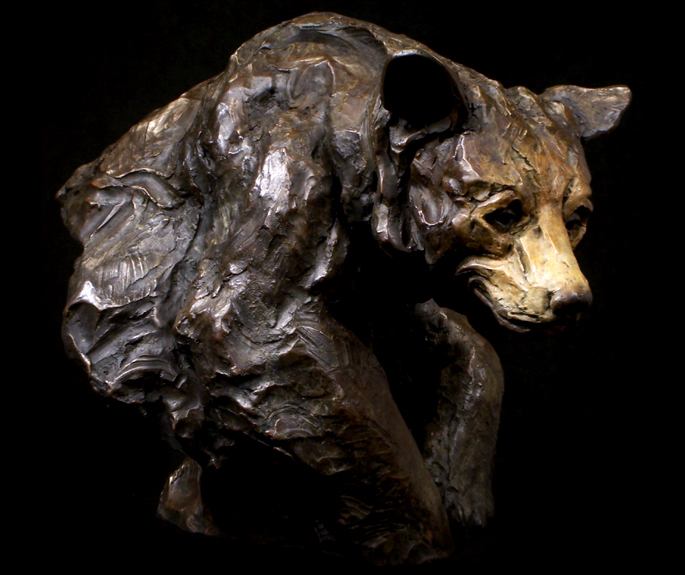 About the piece:
"In contemplating the current condition of our local bears, I couldn't help but feel guilty for having robbed them of their habitat. The title "Secluded" is a double entendre. It refers to our own situation as humans living in the mountains, escaping the busy world and surrounding ourselves with nature. But it also refers to the state of our local bears, who were once free to wander this entire range, and have now become exiles in their own land. 'Living in seclusion', the actual definition of the word secluded, gives a somewhat different, if not negative, view when applied to the bears. I wanted the composition to focus on the intelligence and soul of the bear, not just the familiar anatomy we are used to seeing. Perhaps the sculpture will remind people of the splendor of living in the mountains amongst these magnificent creatures, but also of what the impact of our presence can mean to the other inhabitants."
The final bid on edition number one was $15,000.00. We were pleased to be a part of this worthy cause.